CoronaArtAssoc
Happy New Year, National Hobby Month and "Celebration!"Art Show
Updated: Jan 13
Welcome to a new year at the Corona Art Association. The following is a New Year message from our President, Laureen....
A challenge for 2022: Set a mindful goal to create art for your personal well-being
I have been reflecting on the many challenging opportunities and successes of the Corona Art Association (C.A.A.) in 2021. The C.A.A. was ready for these events because our volunteer members boldly stepped up to make things happen! We are a 100% volunteer organization, fully supported by members. We generate income from Gallery Gift Shop sales, donations, and proceeds from classes and workshops led by C.A.A. artists. The C.A.A. also generates income from bi-monthly gallery and online art shows, restaurant fundraisers, and AmazonSmile purchase donations. Thank you everyone, who supported the C.A.A. in 2021. Thank you to the 2021 C.A.A. Board, you are a great team! Your leadership and tenacity made C.A.A. ready for the challenging opportunities and successes of 2021!
Are you ready for the 2022 challenge? Each new year brings renewed hope for the future, then we go about setting New Year resolutions. These resolutions, often made without a plan, fade away before Valentine's Day. For many, immersing ourselves in art takes a back seat to family, work, and other responsibilities. This year, I challenge you to set at least one mindful goal, for your personal well-being, to create art. Define a plan or checklist to incorporate your goal into an easily achievable daily habit. Ensure that your family and friends are aware of your commitment to your daily personal well-being. Then, push your creativity in 2022!
Today, art is commonly recognized as a tool for relieving stress, promoting mental calmness, and elevating mood. The C.A.A. needs you! So, take care of yourself, set a mindful goal for your personal well-being, create art in 2022! Join us in the gallery during open studio, take a class or workshop, create or share art on Sunday's at the gallery during Member Mingle or simply meet up with your C.A.A. friends to have lunch and share current art ideas.
"Life is a great big canvas, and you should throw all the paint on it you can." - Danny Kaye
Happy New Year!!
Art Happens Here!
Laureen
C.A.A. President 2022-2023
January is National Hobby Month and CAA is ready to help you and your family explore a new hobby or up your art game in 2022. All of our classes, workshops, and clubs are open to nonmembers, as well as members. Here are some highlights of upcoming creative opportunities we have on tap. Please visit our website for all the details and registration.
For Adults (16+)
For Kids and Teens
We also offer one-time art lessons in the medium of your choice if we have an available artist to work with you, we can host an art activity for your party (e.g., paint and sip, plant party, etc.), we can provide a temporary art exhibit for your business, and more! Please see our website for more info or reach out to us.
Take-in for our January/February "Celebration!" Art Show will be 12-4pm, January 14-16 - https://www.coronaartassociation.org/art-exhibit-schedule
The Artist Reception will be on Sat., Jan. 22 at 6pm.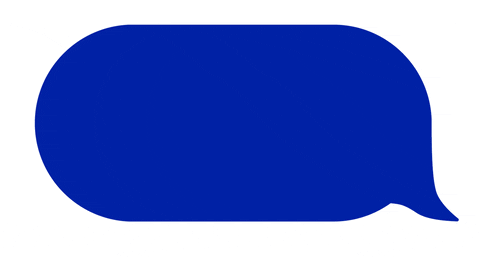 Members: please renew your 2022 memberships now. Memberships will lapse on March 1. Please remember that prorated dues are available for first-time members only.
Have questions? Don't hesitate to reach out to us.
All info about dues and membership applications is located here: https://www.coronaartassociation.org/join-or-renew-membership
Members: Please remember to sign up for January and February Gallery Sitting now... https://www.coronaartassociation.org/gallery-sitting
To see more events coming up, please visit our main Events page or Calendar: https://www.coronaartassociation.org/
Reminders...
Art happens here!
The Corona Art Association is a 501(c)(3) nonprofit community arts organization that has been serving the artistic needs of our communities since your participation in our events and donations help us to continue to support visual arts education and enjoyment for free or low-cost to residents of all ages and abilities. Thank you.
Follow us @CoronaArtAssociation on Facebook and Instagram where you can LIKE, COMMENT, AND SHARE our posts!
Corona Art Association is located inside Corona's Historic Civic Center at 815 W 6th St #145, Corona, CA 92882
Business Hours:
Thursday - Sunday, 12pm-4pm